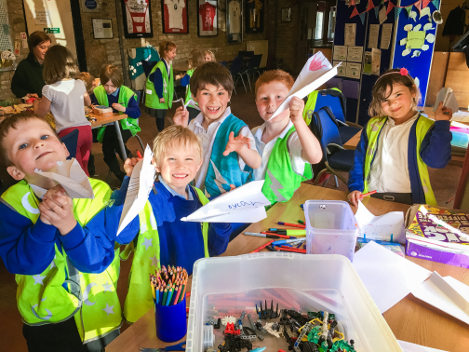 Would you like to join our team?
Could you see yourself working with children 3-6pm?

Or perhaps you have a day or two (or more) during the holidays?

Do you have an interest you feel you could share in art, sports or games?
Mighty Oaks are looking for enthusiastic people with a few hours a day to spare. Please come along and join us for a trial session!
Send us your CV to [email protected] or fill out an application form here.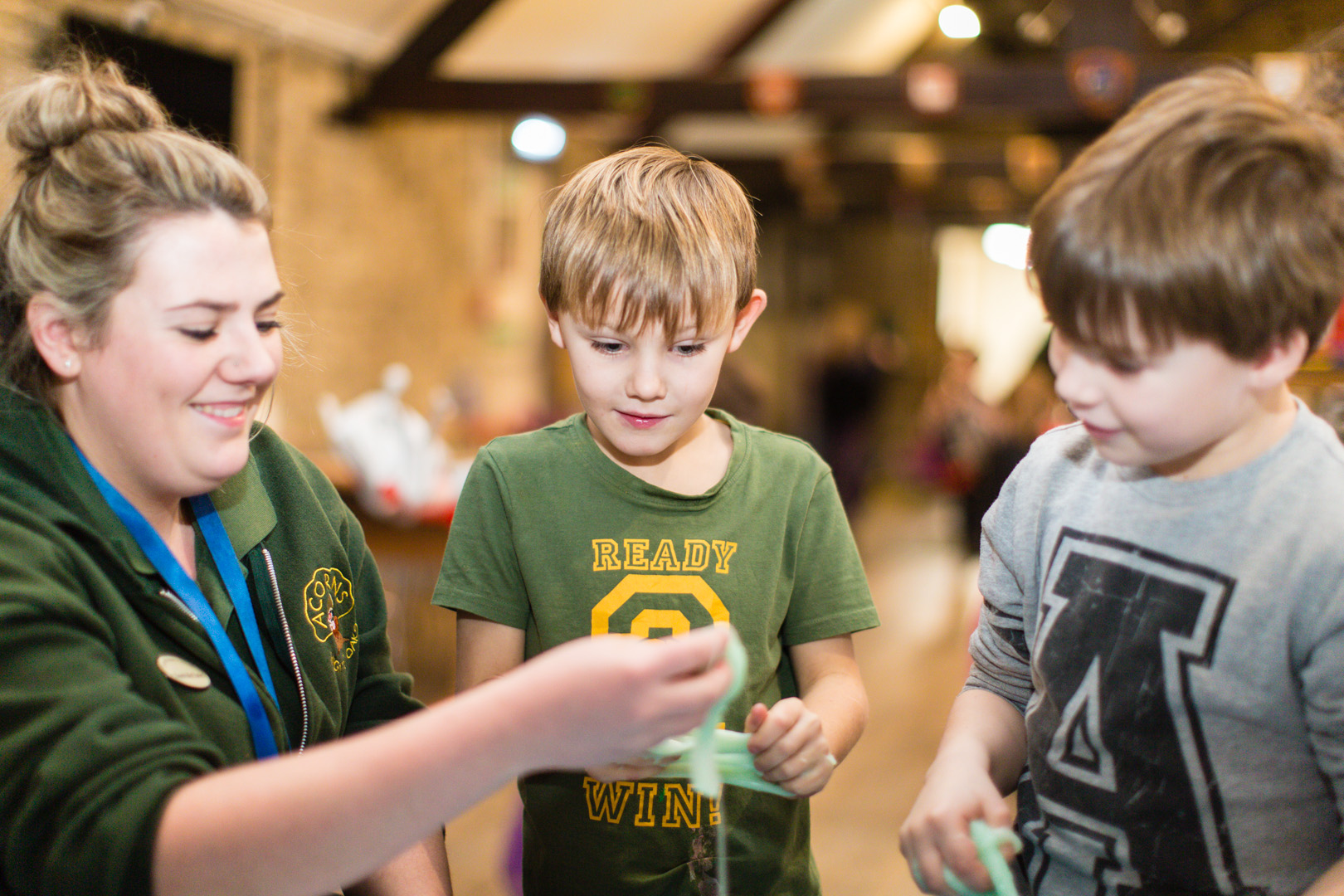 Register your interest for current or future opportunities…
Miles was a drama teacher and actor in London before moving to Cirencester to take over Acorns Nursery. 'Mighty Oaks, from little Acorns grew' to needing it's own venue and after many years gained the Clubhouse as its HQ. Miles is convinced that play is central to human happiness and continues to build a team and business that aims to achieve this for the local community.
Nicole joined us to manage Mighty Oaks after working as a TA in primary schools. She is a mum of two herself and is passionate about giving all our children the same level of care and play opportunities that she desires for her own boys. Since Nicole joined, Mighty Oaks has doubled in its reach across the local community: a credit to her dedication.
Mighty Oaks was one of Hannah's first jobs. She started working for a few three hour shifts but quickly proved she was packed with energy for delivering a variety of activities for children and wasn't afraid of the cleanup job either.
Hannah has a sharp mind and can spin several plates at once when under pressure. Consequently, she has worked herself up to a full-time job in the clubs and has become part of the management team.
Chantelle
Ashton Keynes Manager
Chantelle gained a level 3 diploma in childcare and education in 2011. And since then has gone from strength to strength working at Mighty Oaks, Acorns Nursery and, in 2020, became a Teaching Assistant at Ashton Keynes School where she also remains the Manager of Mighty Oaks After school club.
Jack joined us as his college apprenticeship with Swindon Football academy came to a close. He now plays for Hartbury in the leading Futsal (5 a side) league in the country alongside putting up our bouncy castles and building, repairing and maintaining all our stuff. He still also fills in for us with the children from time to time.
Marion retired from Architectural draughtsmanship and Jaguar showroom styling but just couldn't keep still. She enthuses the children with art projects and with her infectious personality. We call her our 'crafty grandma'.
Charlotte Killick
Club Leader
After a successful job in the travel industry, Charlotte Killick decided she would like to work with children and is training to become a teacher. In the meantime, we are grateful to have her enthusiasm dedication at Mighty Oaks.
Charlotte Evans
Club Leader
Charlotte Evans joined Mighty Oaks as her first job but has made herself an invaluable and dependable member of the team, managing clubs and staff teams.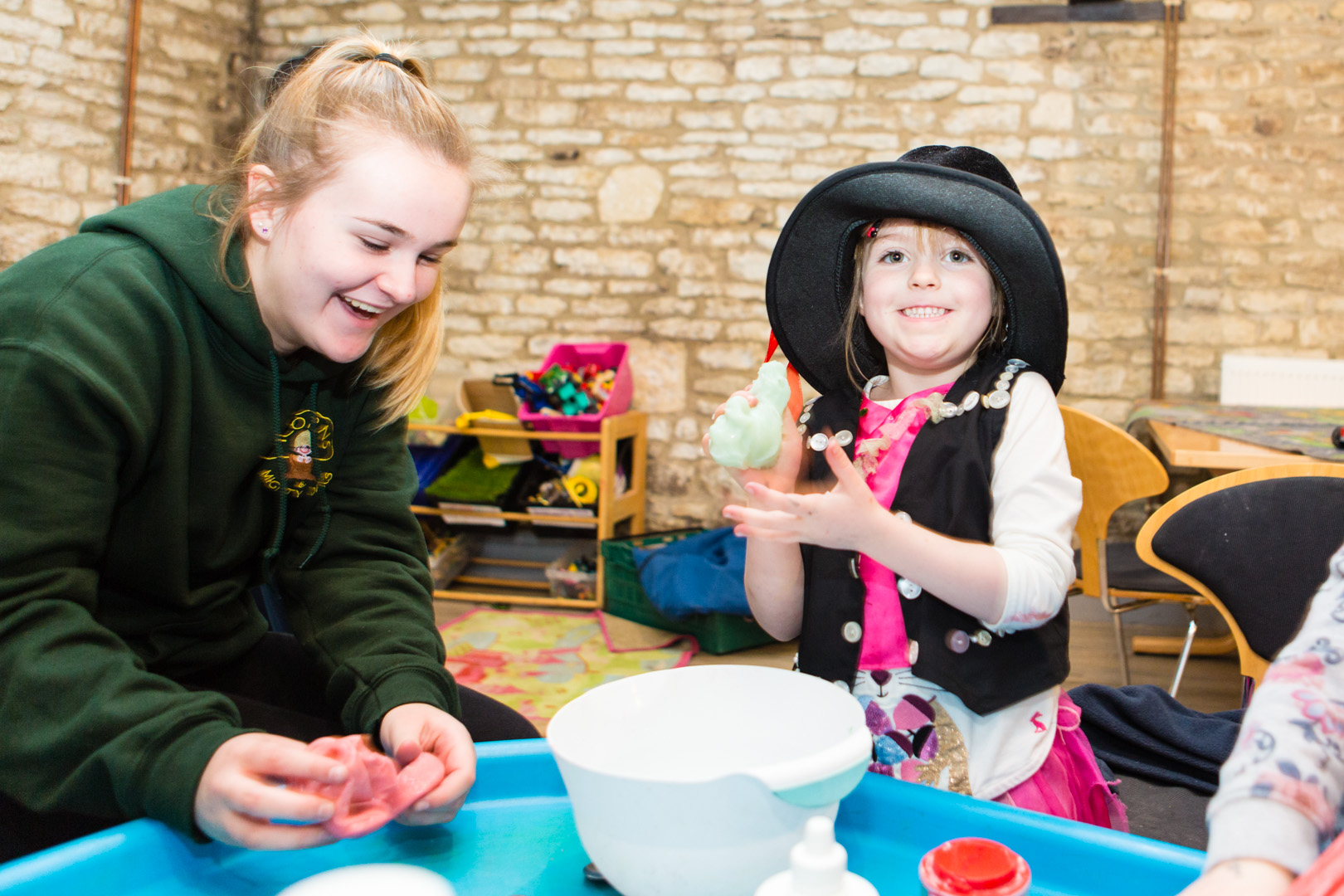 6 Reasons To Work With Us:
We have 3 spacious gardens for children to enjoy and explore.
We consider full and part time hours.
We provide free staff uniforms.
Our rates of pay are competitive.
Our holiday allowance is great.
We support all our staff with training and development opportunities.