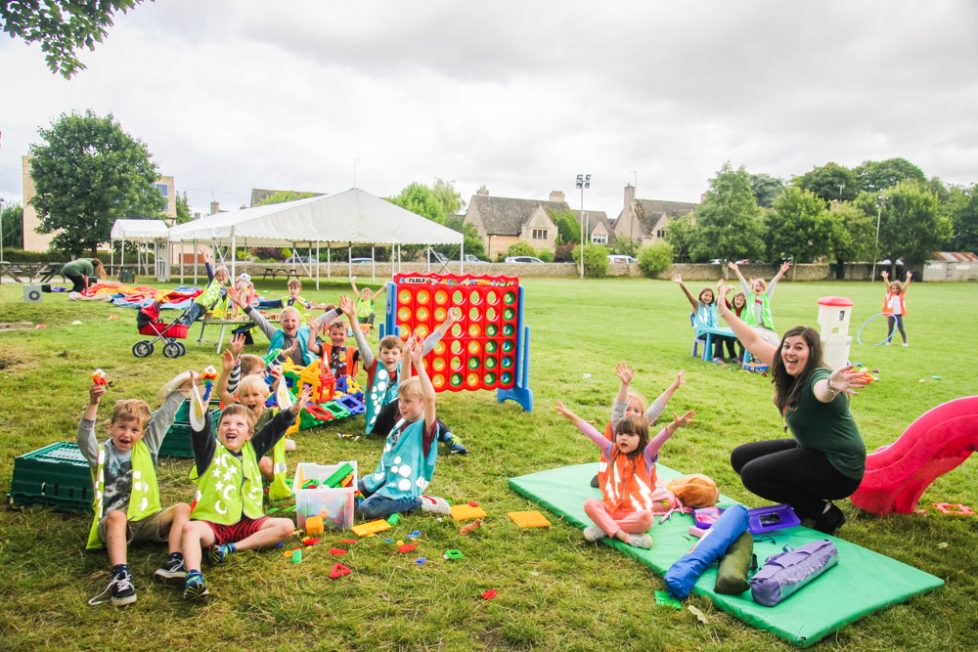 Mighty Oaks Holiday Clubs
Mighty Oaks has a great holiday club programme.
A safe but exciting environment for children to explore play with friends. 
Cirencester
Primary School
Mighty Oaks at Cirencester Primary School has superb inside and outside spaces.
Here's a gallery of our superb outdoor space!
Mighty Oaks at Stratton School has outstanding spaces inside and out (see here for the gallery) with quiet spaces, interesting corners, climbing areas, slopes, slides and swings; there's even a football pitch and an enclosed tennis court!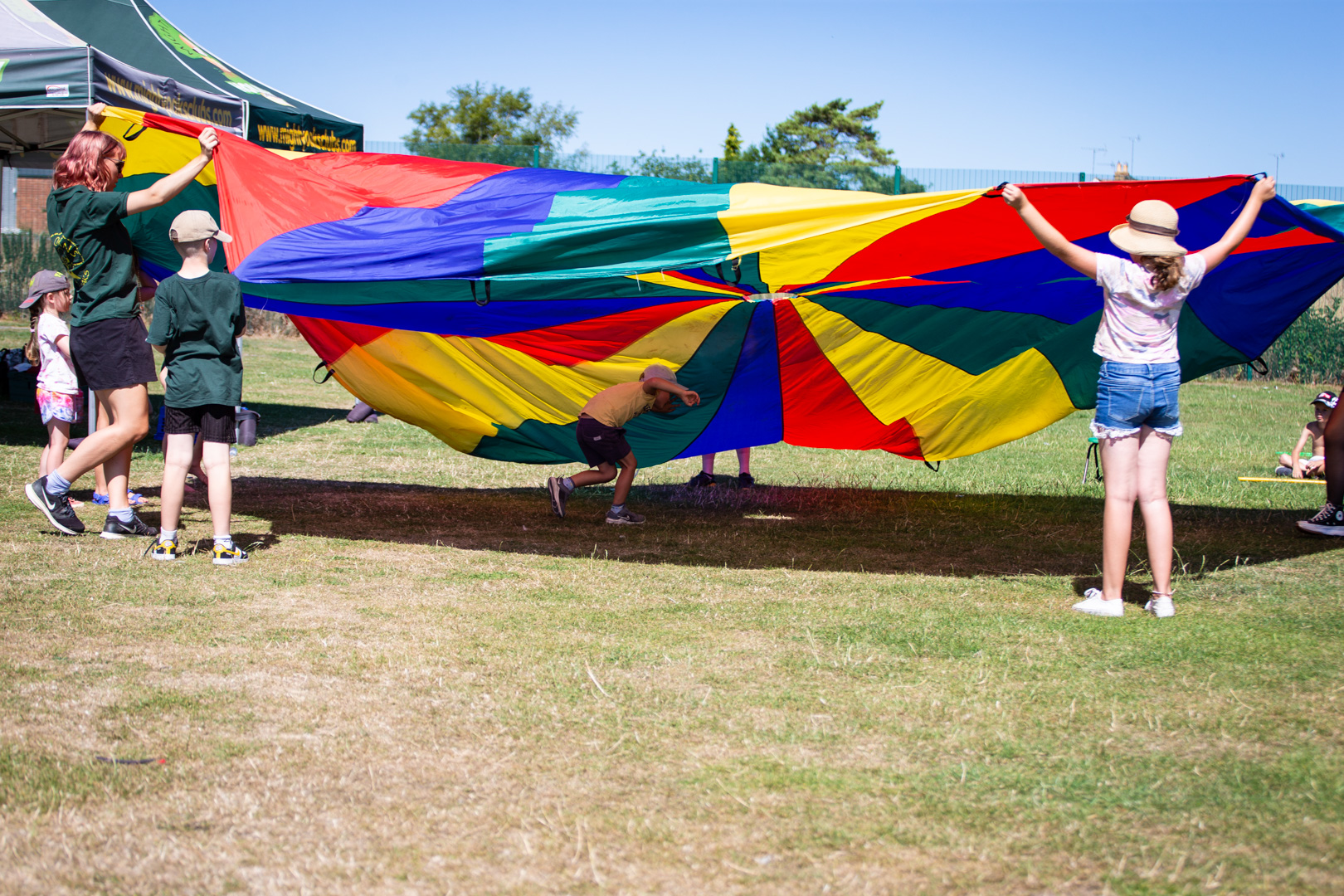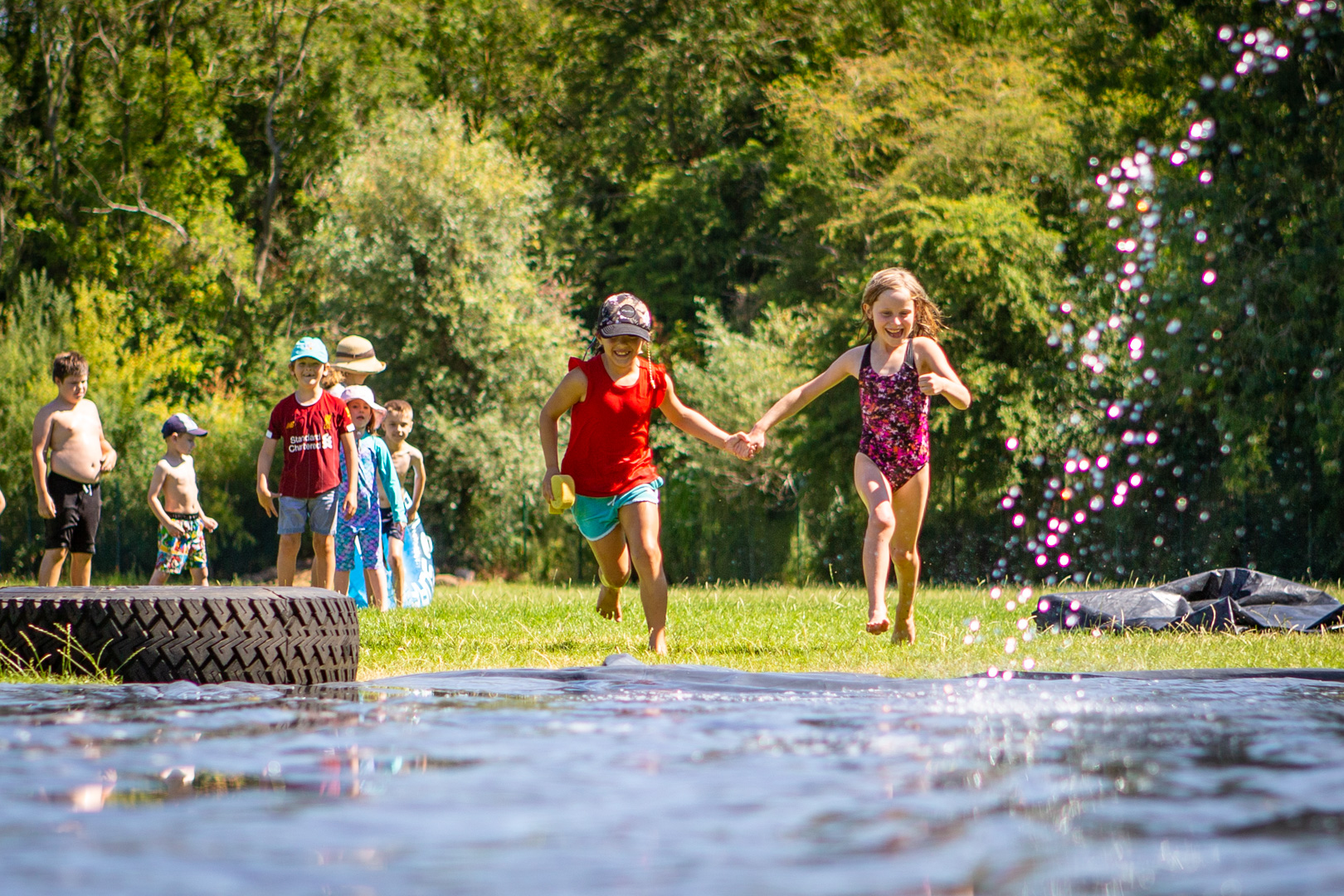 Every day in the holiday club play workers plan special activities for the children – but children can also follow their own choices, make their own decisions, make friends, and play freely without adult intervention if they wish.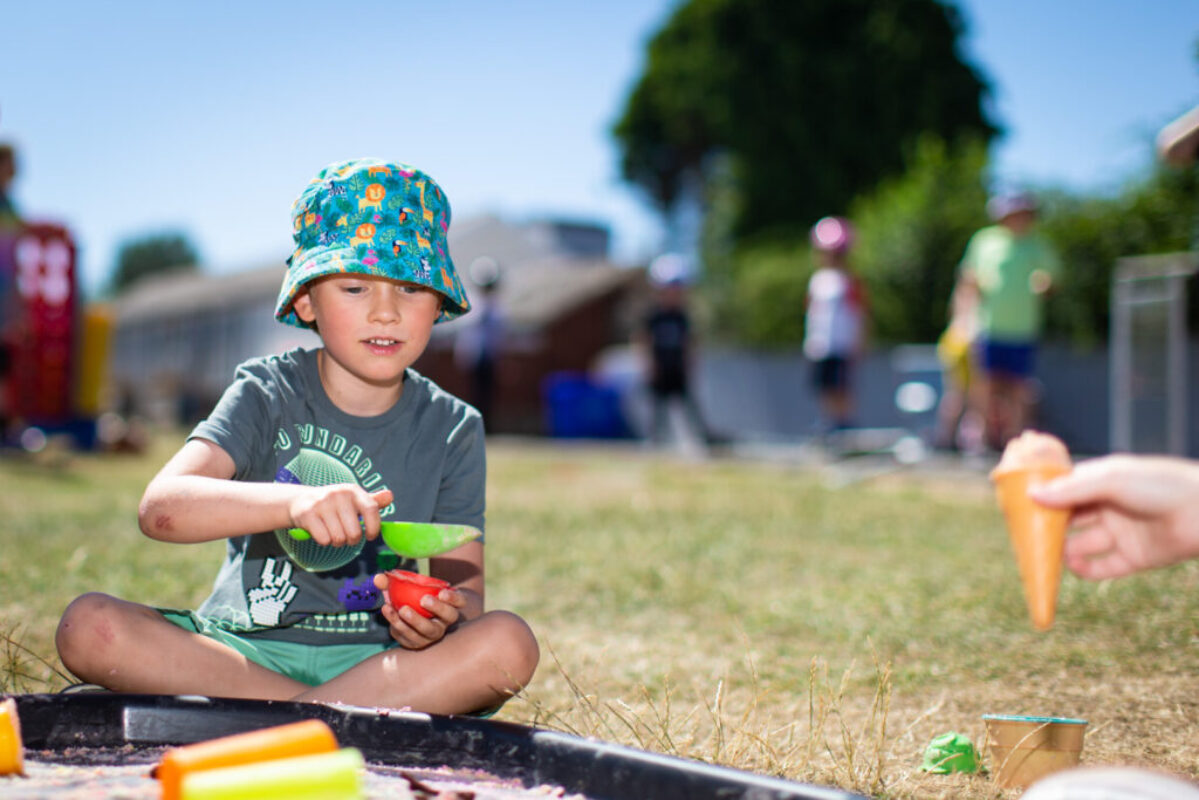 The holiday club offers different activities daily and involves the children in the choosing of these activities. Some typical activities might be:
Themed weeks and activities. EG. Olympics, Beach Party. Dinosaur and Jungle Explorations, Romans, Cowboys and Indians, Heroes, Pirates, Carnival…. A chance to dress up and play themed games and activities
5 a-side football tournaments
Mini Olympics /sporting tournaments
Arts and crafts including mosaic making, woodwork, clay activities, paper mache, face painting, driftwood boat making…
Water pool, water slide, wet play days, water bombs, super soakers. (All water activities will be highly organised and individually supervised)
Nature days with pond dipping and bug hunts, sandcastle competitions…
Party games
Baking and caking, and cooking and tasting…
All of these along with parachute games, den building, cooking, jewellery making and much much, more…
What to bring
Please bring the following to the holiday club (all labelled where possible):
Packed lunch and snacks for the day.
Labelled refillable bottle of water/juice.
Sunhat, sun lotion and towel.
Appropriate clothes for the weather to be able to enjoy indoors or outdoors play.
Change of clothes (e.g. something appropriate for extreme water play/mini pool).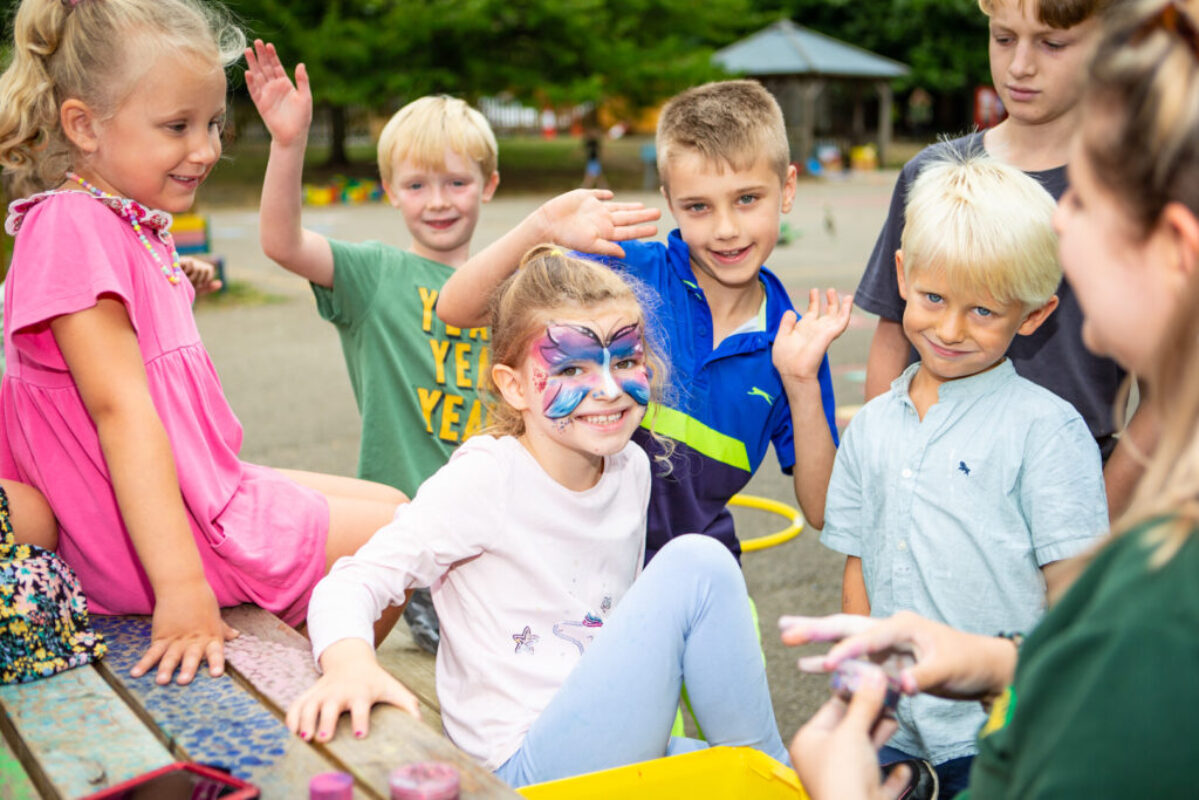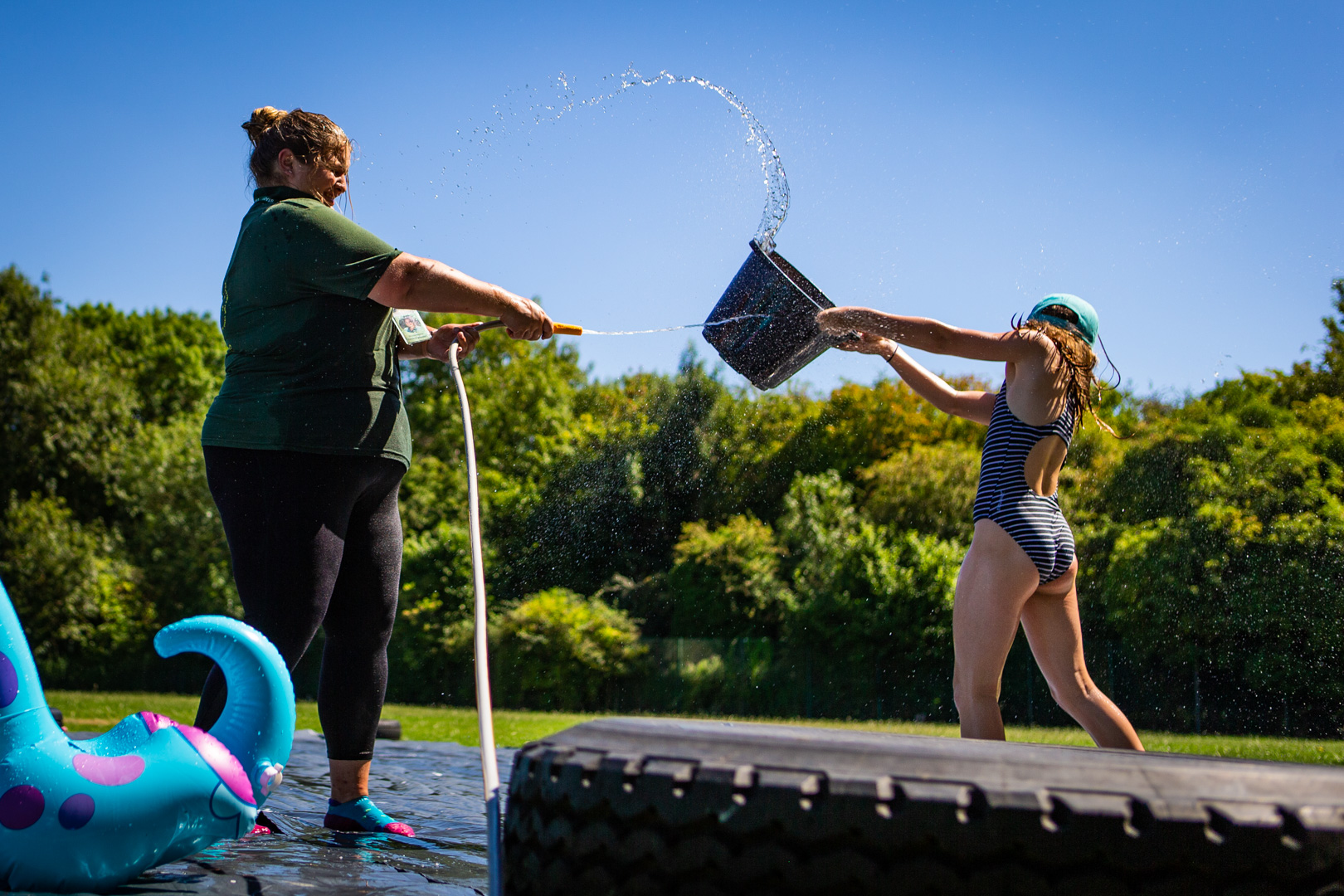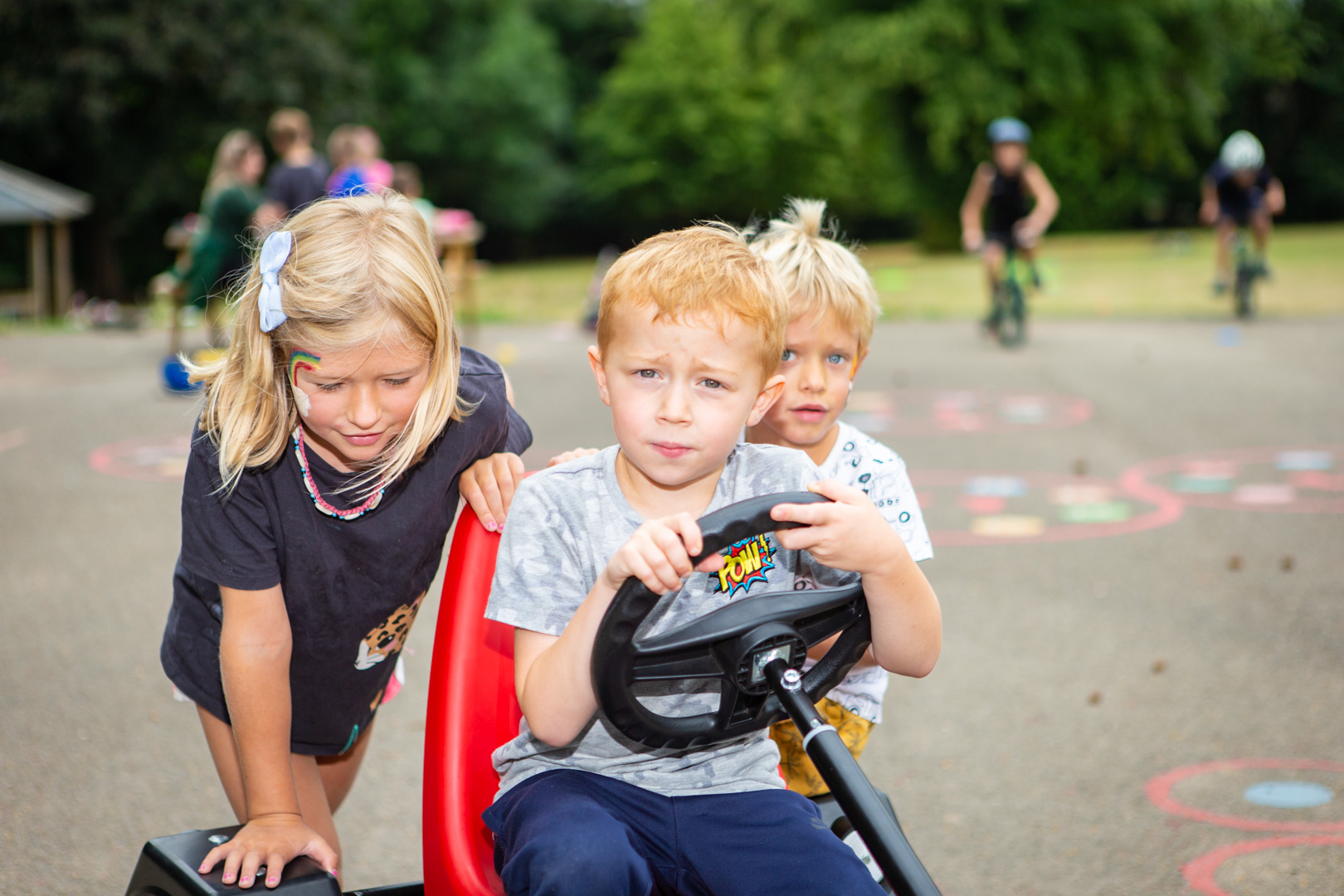 Hi,
M was so nervous Monday morning but she was ok when we got there. Your staff were so welcoming and showed us around and introduced M to children of the same age. 
When I picked M up at 5:50, she was the last one but she was so happy and she said she had the best day. 
This morning she was so happy to go to holiday club and see her new friends again. 
Thank you to your staff for making it so easy, we'll definitely be coming every holidays.
Thank you!
My daughter has loved Mighty Oaks Club this summer. The free play concept, all the outside space, all the creative and arty stuff too…. It always seemed really well organised and the staff were really on it. It's the kind of thing I wish had been around when I was a kid.
Good Afternoon
I just wanted to send a quick email to say how much J is enjoying the holiday club, so much so he pestered me into booking an additional day!!
All of the staff are fantastic and so friendly and welcoming,  the activities are brilliant.  J is always full of enthusiasm when he talks about his day and always looks forward to attending.
I could not recommend the holiday club highly enough.
Thank you so much.
Kind regards,
Dear Nicole
I just wanted to pass on my thanks and say how impressed I was with the wonderful welcome we received yesterday at the Clubhouse.
Hannah is a 'ray of sunshine' and made G feel so special arriving after such a long break.
G loved her day so much that she begged me to come back today. I can't tell you how wonderful that feels – I can do my work from home without feeling guilty all day!
Have a lovely day!
Kind regards,
Good morning
I would like to thank you for providing the holiday club at Stratton School its amazing. Chantelle and her team are providing an excellent service. The range of activities is fantastic and the way the staff interact with the children shows they really care and enjoy themselves also. My daughter attends twice a week and begs to go more. Well done Chantelle and team.
Warm regards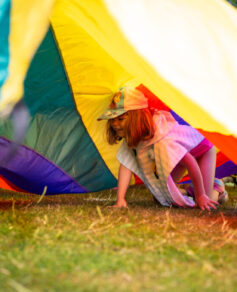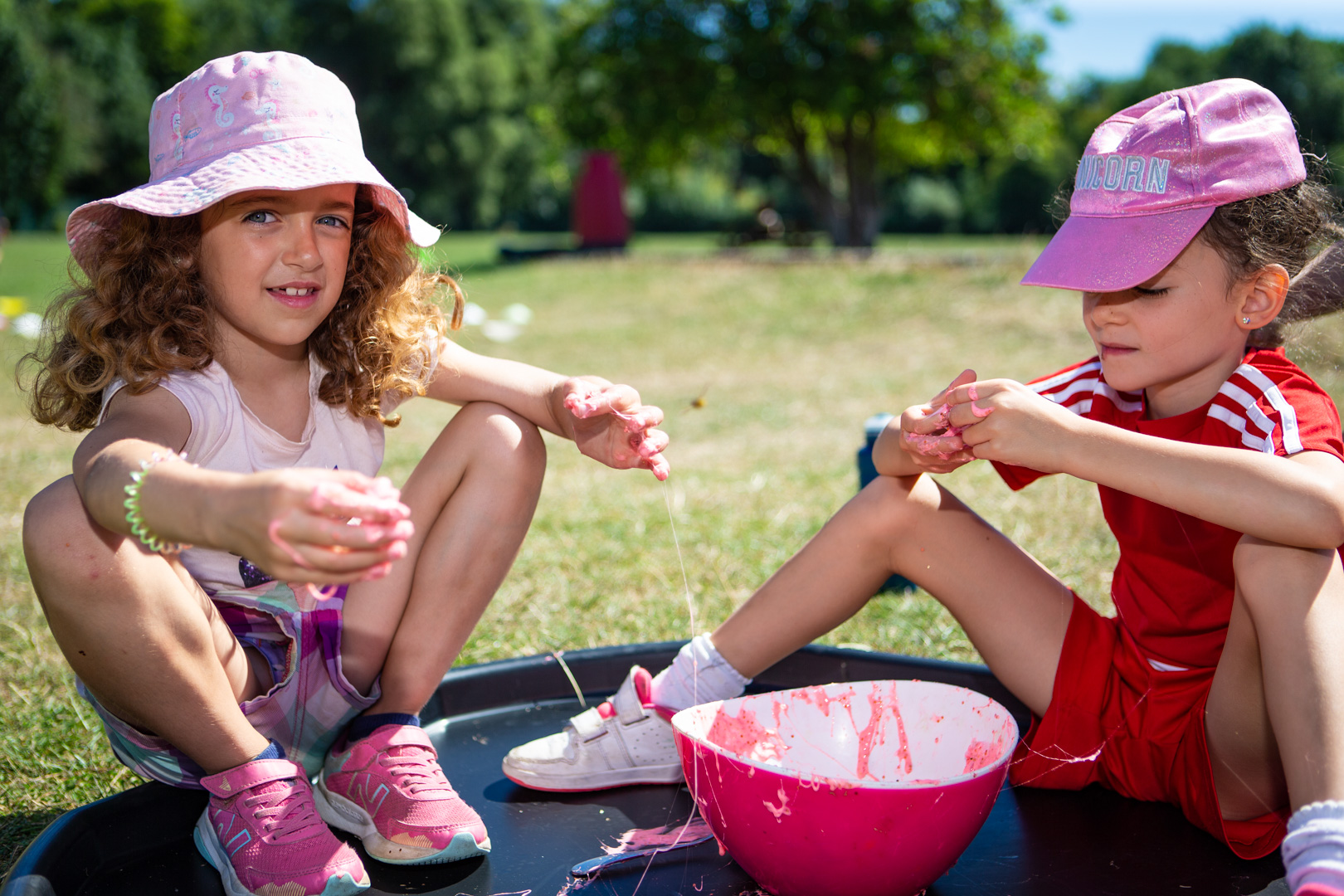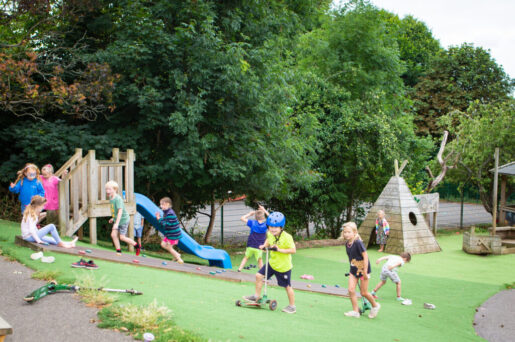 Outdoor Space
We have plenty of outdoor space and lots of outdoor play equipment.