After-School Club – Ashton Keynes – MOAKs
Mighty Oaks at Ashton Keynes

Children are registered outside in nice weather, ready to enjoy the wide open space and outdoor play equipment. On days when the weather is inclement we use the reception classroom to register and then we are set up to use all of the indoor equipment.
Here are some extracts from our 2011/2015 Ofsted reports:
Children enjoy playing outside in all weathers and get plenty of fresh air after their day at school. They have good opportunities to learn about a healthy lifestyle and the importance of daily exercise.

Staff are warm and friendly, which helps all children to feel included. This promotes children's emotional well-being and helps them to develop confidence, supporting their future learning and development.

"Children are happy at the club, enjoying their time with older ones and the staff, whom they get to know well."

There is a wide range of stimulating resources, which are used effectively to support children's play.

Outside is used for physical activities such as football, picnics, dressing up and even sitting quietly to read in the natural light.

They successfully develop their speaking and listening skills in conversations or when learning the rules of a card game. Children concentrate for long periods of time while setting their own challenges, such as building marble runs or exploring battery operated toys. Children use spontaneous learning and problem solving as they create patterns with tiny beads or calculate in board games using a dice.

The club offers a happy, relaxed environment for out of school activities.
To read the complete Ofsted report click here.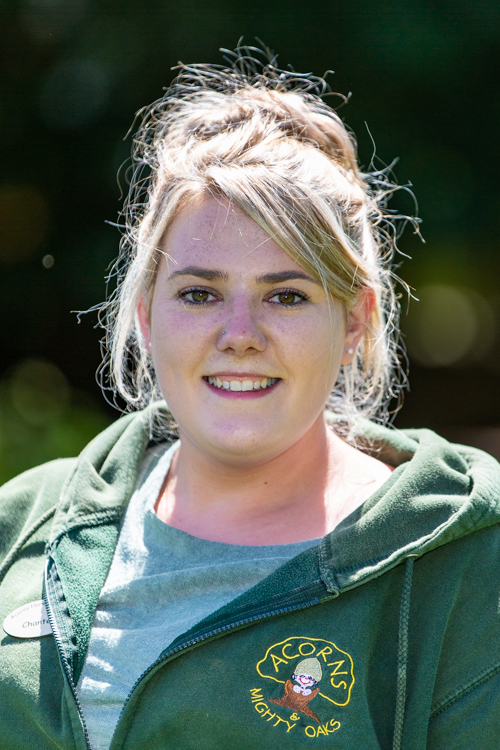 Chantelle Davis
Club Manager
CACHE Diploma Level 3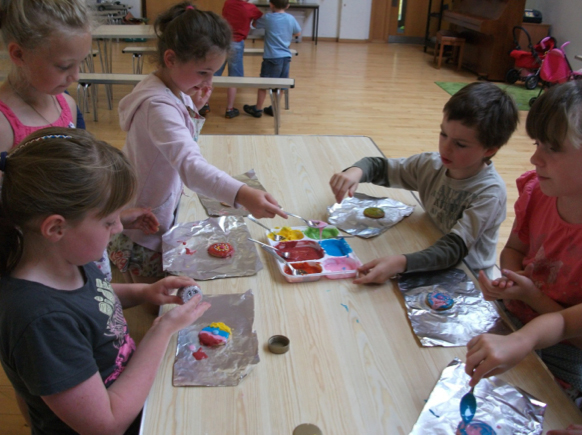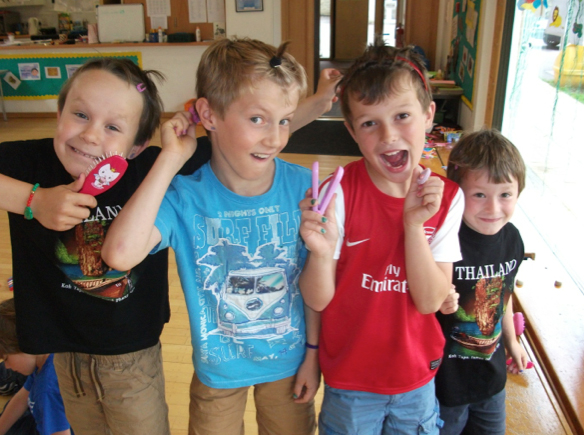 Role Play
The benefits of role play to develop language, social skills, physical skills, self awareness, autonomy, self assurance and knowledge and understanding of the world have been written about extensively. An adult led drama class would not offer the freedom that afterschool club does to create and develop in a timeless and unfettered environment.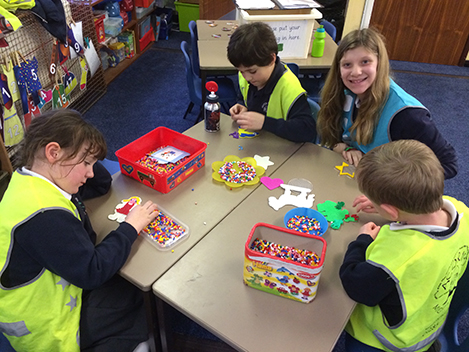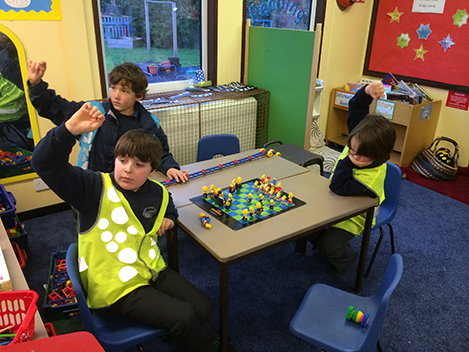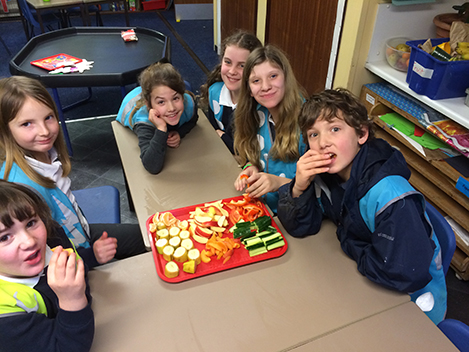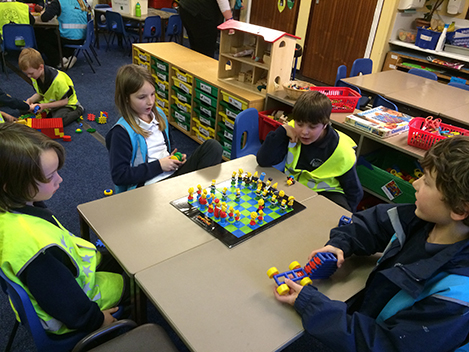 Large athletics field: securely fenced, great for football, rugby, assault courses, rounders, running games.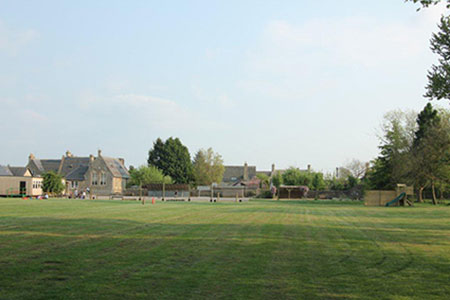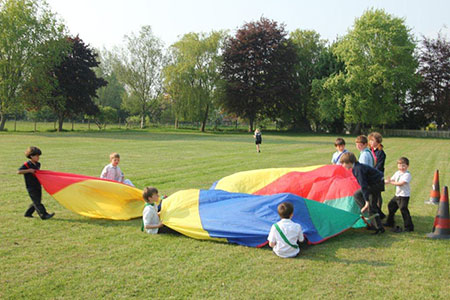 Tarmac playground: a large space for light tennis, bikes, skate-boards, scooter courses and even pavement art (as pictured).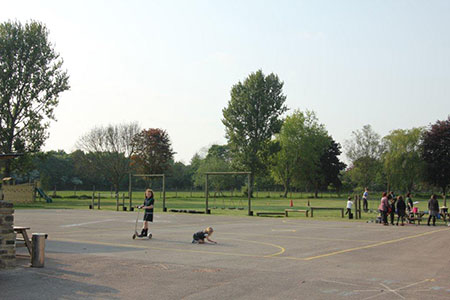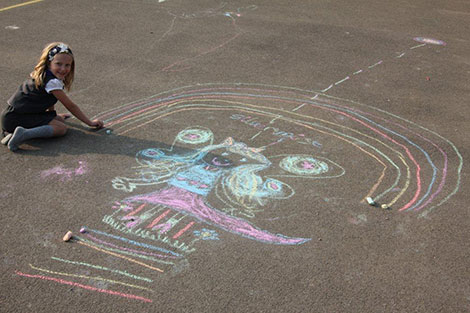 Outdoor adventure play equipment: this includes a climbing wall, bridge, slide, tyre balancers, chain tightrope walk. Great for challenging balance and agility and all with a new safety surface.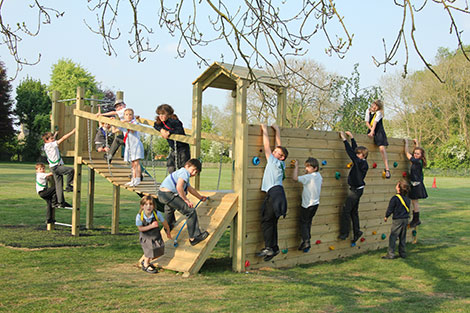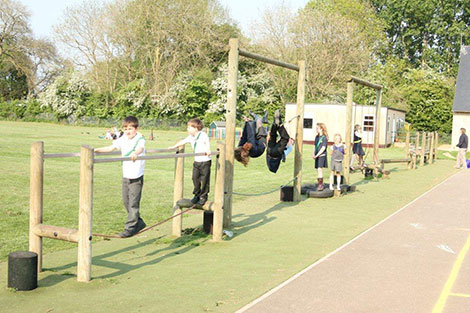 Quiet, reflective area: perfect for a chill out in the shade, a chat or a spot of reading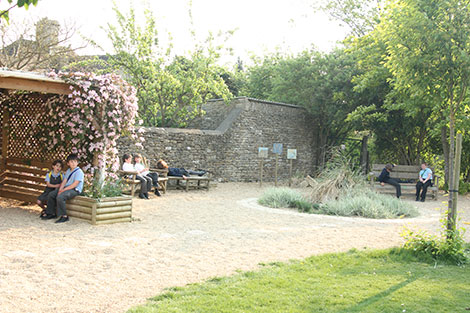 Conservation area: ideal for getting up close and personal with nature and the great outdoors.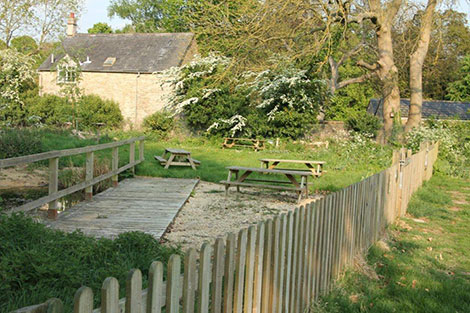 Fenced off arts and crafts area: ideal for separating those delicate works of clay and paper mache from the odd misplaced ball, and for giving a focused opportunity to those fledgling artists who may wish not to have their creativity disturbed.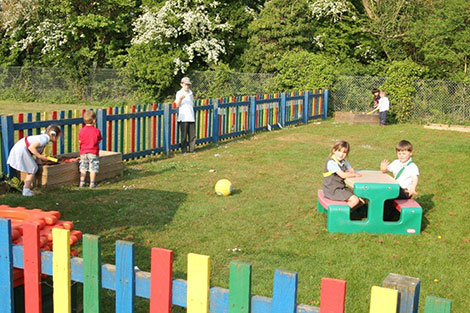 Conservation area: ideal for getting up close and personal with nature and the great outdoors. 
A fenced and gated pond and pool area: the mini pool is perfect for wet play and cooling off, but small enough to remain safe. The pond is only 10ft wide and a couple of foot deep in the centre but, with its meadow banks and bridge, provides an enchanting environment to explore nature. We will have the area supervised at all times and due to the gate can restrict use to small, supervised groups.
Other Areas:
School hall and classroom: these are available to us so even in poor weather the fun will continue.
Den making area with a willow house and long grass