After-School Club Cirencester
Mighty Oaks (at the) Clubhouse – MOCs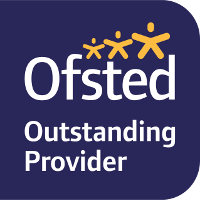 Mighty Oaks at The Clubhouse – MOCs – Cirencester
Children are registered at Powell's School at 3.15pm (other schools meet up at different times) and we then walk over to The Clubhouse. If necessary, we do a second registration to collect children who have attended an after school activity run by the school.
The Clubhouse has a fabulous walled garden with varied enriching activities. Inside we have a spacious hall and several smaller rooms all kitted out with lots of age appropriate resources.
Sometimes we go to Abbey Grounds and enjoy the wide open spaces and play equipment; Cirencester park is minutes away for woodland walks and nature exploration; but mostly, we hang out at The Clubhouse and have a great time!
Here are some extracts from our Outstanding Ofsted report:
Staff build exceptional relationships with children and parents.
Children develop high self-esteem and confidence.
Staff are superb role models.
Children's behaviour is exceptional.
The manager and staff are exceptionally vigilant about keeping children safe.
They have had very positive feedback from parents about their "real time" online booking system for reserving or changing their child's sessions.
Staff use their expert knowledge about how children play to make sure they engage and motivate them extremely well.
Staff are extremely warm and welcoming. They greet children enthusiastically when they collect them from school and talk with them about their day.
All children wear high-visibility jackets and are checked in on the setting's online register when they collect them from school.
Safeguarding is effective.
To read the complete Ofsted report click here.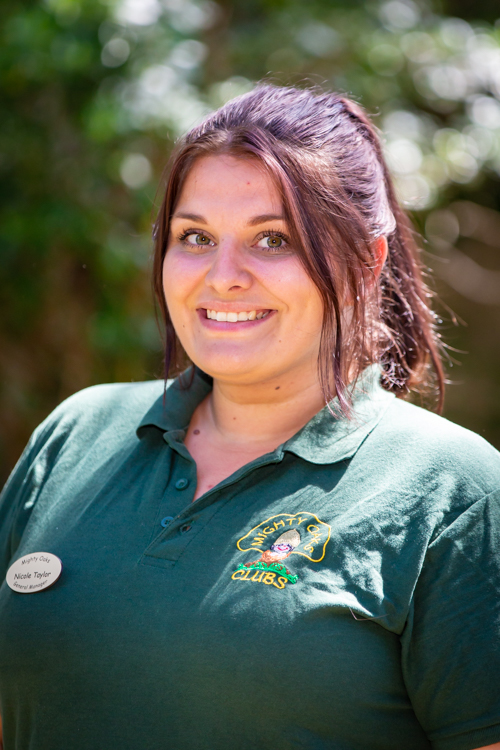 Nicole Taylor
Club Manager
NVQ Level 3
Hi Nicole,
Thank you for keeping the children safe for me on Tuesday. The first thing they said when I saw them was "when can we go back?".
Hi Miles,
Just wanted to let you know that this week I needed to book some extra sessions for R for next week at Mighty Oaks – (Christmas shopping /hair appointments -priorities!!!!) and also as the after school clubs have now finished I needed to adjust her pick up time on a Thursday.
Going into 'Book the Childcare' app on my phone made this such a simple and quick task and getting a confirmation email immediately was also very reassuring. I do think the billing system for MO works very well, easy to understand and easy to pay your invoice, again with a confirmation which helps.
It's very comforting as a long standing parents of Acorns that we still have wrap around care for R open to us every day if needed as she progresses through Powells, and even more comforting that my hair will look fabulous for Christmas!!!!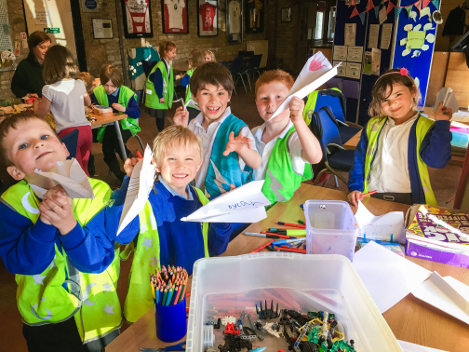 As numbers has have grown the culture of play has developed. There is always an older child to offer advice, guidance and support; there is always plenty of each peer group to engage in whichever activity one child may desire.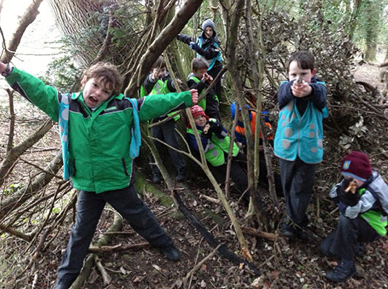 Forest school
We have created a woodland space where we enjoy games and activities safely afterschool. Children love this exploration and always complain when it's time for parents to collect.
We offer children learning and developmental opportunities that they cannot get from home or school. Some parents have been so impressed by what they see going on at after school club that they send their children even if they could pick them up from school themselves!
What will my child be doing inside?
For a vast majority of the time we find that most children like to be outside running free and having play as shown in the photos above.  We let them – this is the stuff of childhood. We ensure the vicinity is safe from harm and therefore free to roam within our set boundaries.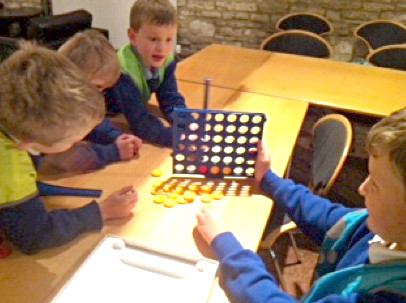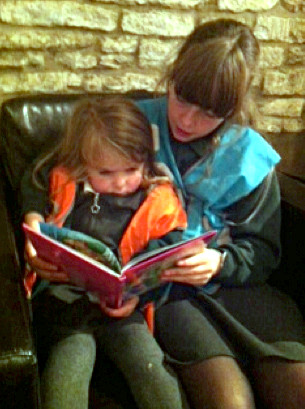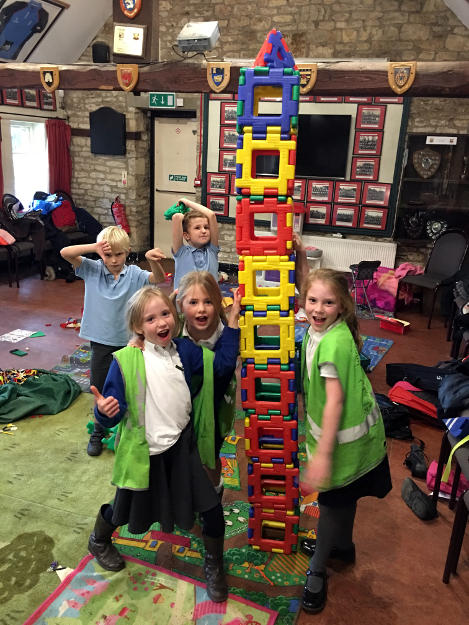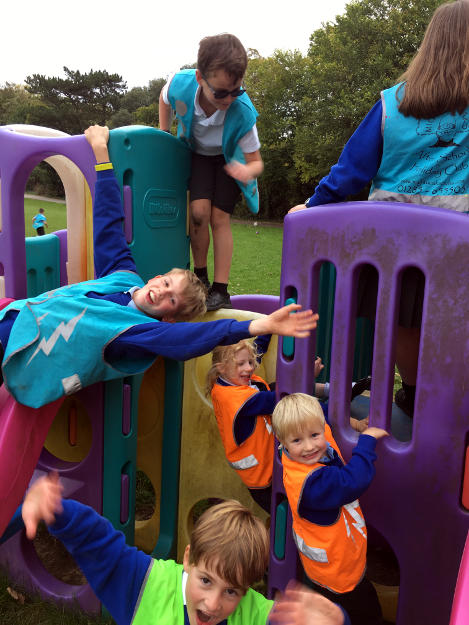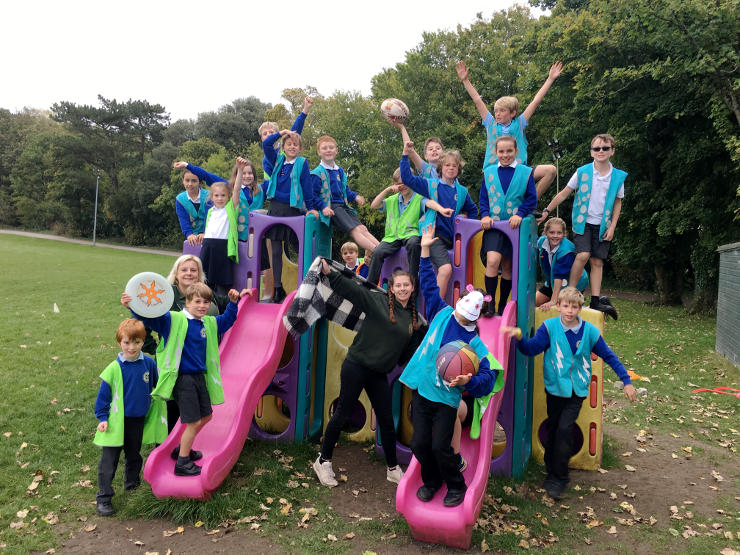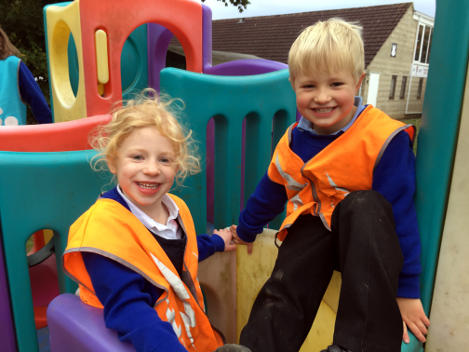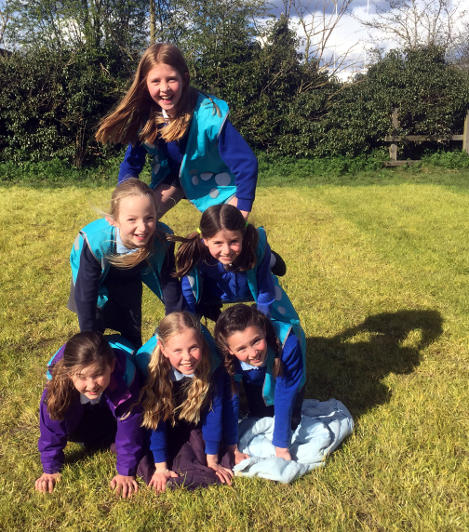 The following photographs were taken within a fifteen minute period at our Cirencester After School Club: